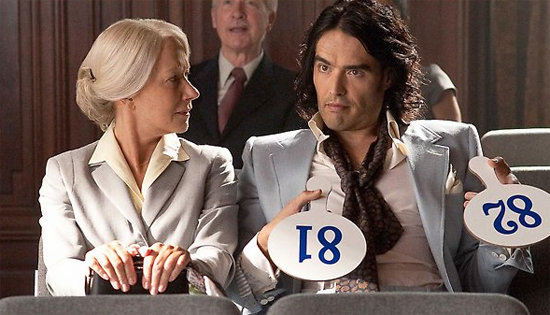 The trailer for "Arthur" has been released and I'm raising my hand here. Question: Isn't the charming and talented Greta Gerwig in this movie? As Arthur's true love? Where is she?
Is she, perhaps ... trapped between the moon and ... I'm stopping. Bad joke about to begin.
Also, another question: How many cliche preview songs can fit in one trailer? The answer? Three! The let's state what the hero represents tune, "Rebel, Rebel," the high school half time band favorite, "Alright Now" and the always useful when the hero is in a pinch, "Under Pressure."
Anyway, here's the trailer for the re-boot of the popular Dudley Moore comedy, "Arthur," this time around with Russell Brand as the spoiled, yet cuddly, inebriated billionaire. Helen Mirren and quite obviously, Jennifer Garner (as the woman he doesn't love) also star.