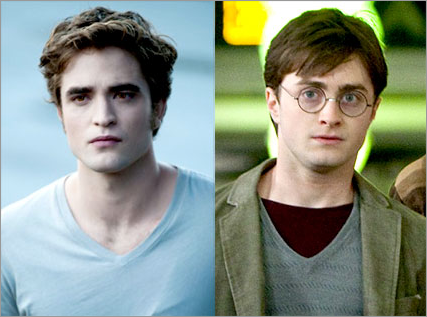 Once again the inevitable, yet inexplicable, comparisons between 'Twilight' and 'Harry Potter' have arrived.
E! Online joins the fray with their Twi-Potter tournament, giving readers eight rounds of voting for match-ups such as "Team Eric or Team Neville" and "Team Victoria or Team Voldemort."
Have a laugh and vote at
E! Online
.