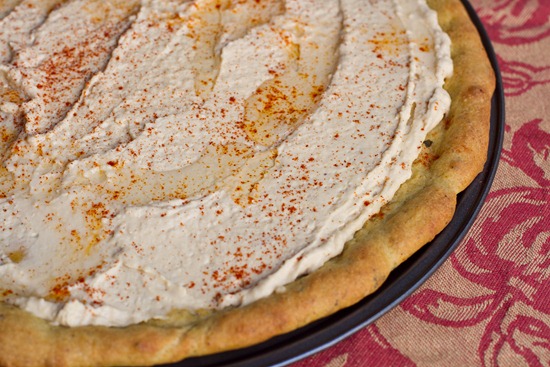 Hummus Pizza on a Curry Infused Crust
Ingredients:
Pizza Dough:
Homemade Curry infused pizza dough (use same recipe here but add in 1 tbsp good quality curry powder. Omit the other pizza herbs too.)
Hummus:
I used my favourite Fontaine Santé hummus, but of course you can make your own too!
Garnish:
Directions
: After pizza dough is cooked and cooled for just a few minutes, spread on a huge layer of the hummus (I used 2 cups approx) and then sprinkle with paprika. Drizzle on lots of olive oil and serve.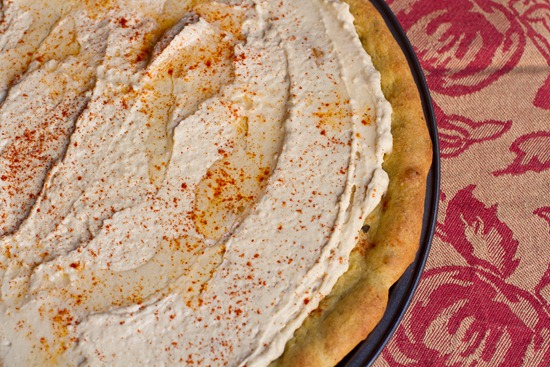 This pizza was
incredible
. I was seriously addicted and needed an intervention.
They would make a fun appetizer too!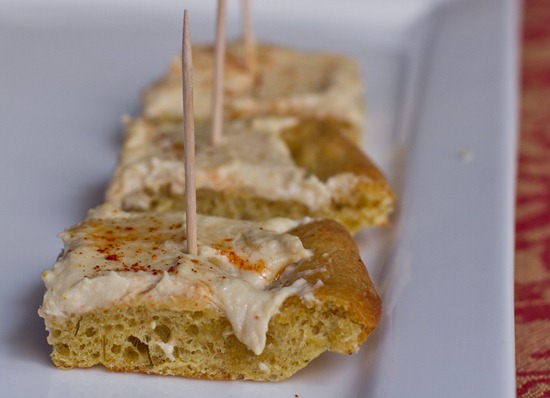 I have a few other ideas on my 'pizza list' that I still want to try out at some point! One of them includes
Guacamole pizza
. Mmmm.