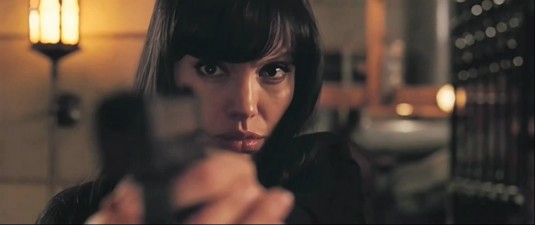 This would be a sequel worth watching. I hope.
Angelina Jolie might reprise her role as Evelyn Salt. (Yes, she did indeed have a first name).
"Angelina Jolie wants to play Evelyn Salt again in a sequel to 2010's 'Salt,' TheWrap has confirmed.
"Kurt Wimmer, who wrote the original movie, is onboard for the second, also at Columbia.
"Phillip Noyce directed the thriller.
"The main character, a CIA agent who is accused of being a Russian spy, originally was written as a man. Jolie, however, carried the role credibly, carrying the Sony thriller to $293.5 million in global box office receipts."