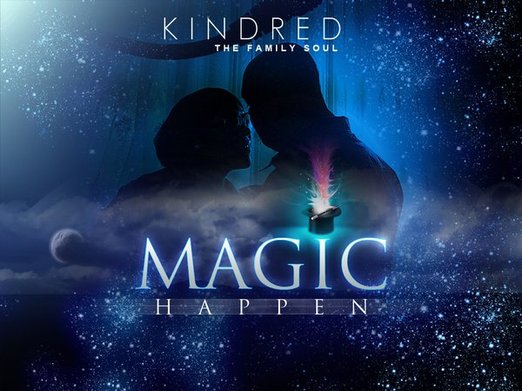 Lots going on over here at Groove headquarters, so we're going to keep things short this week. And honestly, there isn't much I can say about Kindred the Family Soul... Well, that's not true. In fact, the opposite is true but sometimes the music just needs to speak for itself.
That said, the married duo of Aja and Fatin make the kind of music that makes you want to fall in love if you're not and reminds you how hard you love if you are. They do it again with "Magic Happen," the first official single, from their upcoming album,
Love Has No Recession
, due July 26th. Check out the video below.
And be sure to check back here in a few weeks for the video and do yourself a favor and pick up Love Has No Recession as well as their previous albums;
Surrender To Love
,
In This Life Together
and
The Arrival
. You can thank us later.