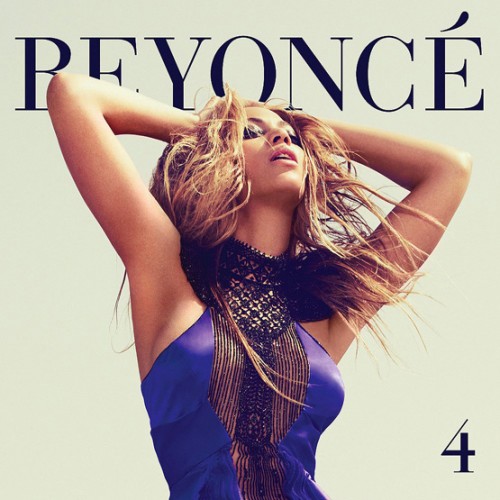 By now, thanks to us, you've heard Beyonce's "4" album in it's entirety, but it's Target that got the honors of exclusively offering the album's deluxe edition (out tomorrow). With six extra tracks, three of which are remixes to the already severely sound-layered "Run The World (Girls)," fans get the opportunity to get more bang for the buck. And in Bey's case, it's well worth it.
There's no denying that "4" starts off slow, quite literally. There's four back-to-back ballads that alternate feelings between being madly in love in an
us-against-the-world​
kind of way that's made for movies ("1+1") and being angrily resentful of a no-good no-name-mentioned man that certainly didn't deserve the little bit of time you gave him ("Best Thing I Never Had"). Thankfully, "Party" featuring Andre 3000 and a term-coining Kanye West ("swagu" seems here to stay, folks) enters the playlist next, but despite it's early '90s groove, it's mid-tempo barely makes you break a sweat. And so, you find yourself back at square one, with more ballads, some that channel the '60s Supremes ("Rather Die Young") and others that are overwrought with regret and hopes for redemption ("Start Over").
And then it happens! "Love On Top" is all happy horns and finger snapping from the '80s, "Countdown" is one part trumpet, one part steel drum, and all parts CRAZY cockiness (honestly, it
'
s just so damn fun to sing, it easily replaces what "Upgrade U" once was), and finally, "End Of Time" features an Afrobeat bassline and marching band. Psh. 'Nuff said. All that noise? NOW, you're sweating. But it kind of leaves you wanting more. Not to say that the final Diane Warren-penned "I Was Here" isn't epic, because it is. It's a dramatic, claim-staking, (through clenched teeth)
ballad
that is meant to close out every album, movie, and Broadway play known to woman. But just in case you'd rather stay in the spirit than get all introspective, the deluxe edition of "4" continues.
"Lay Up Under Me" brings back the feel-good flair from earlier with retro horn-blowing, the kind you'd step to at a barbecue, but it's "Schoolin' Life" that steals the whole entire spotlight (how this isn't on the original is beyond me). The funky flashback track channels Prince (and his trademark friskiness) as Bey toasts and teaches everybody from their 20s to their 50s how to live life to the fullest, albeit for a few consequences that she warns against (yet still seems more than willing to make). She unleashes her inner (and innate) freak singing, "Mom and Dad tried to hide the boys / I swear that just made 'em want me more / At 14 they asked me what I wanna be / I said "Baby, 21, so I c'get me a drink." But then laments, "This is for them pretty somethings / Living in a fastlane, see you when you crash babe." Ah, who cares? Say cheers!
Finally, "Dance For You" puts Bey in the bedroom. Clocking in at over 6 minutes, the song of seduction plays as if it was being undressed, much like Bey is, piece by piece, lyric for lyric. As with "Speechless" and "Cater 2 U," Bey every so often forgoes the independent woman anthems and beautiful power ballads to remind us that she's, ya know, a real sexual being rather than a formulated sex symbol. It's breathy, but not boring. It doesn't chronicle innocent lovemaking with sugarcoated terms, but the grittier things that really go down when you're completely comfortable (and overly confident) with, as she puts it, the person "you'd like to thank, in case you don't thank them enough." She repeatedly chants "yes" in the background as an electric guitar crescendos into a piercing subliminal sound.
The deluxe edition of "4" gives the overall well-rounded album the exact push it needs. There's funkiness, freakiness and maybe one extra single?